Yes. All plots, diagrams, unprocessed and final processed data files are downloadable on ROSALIND. Look for the Download buttons to access publication-ready figures as well as to download all experiment datasets.
For many of the images, if you click on the image it will download the image directly. For others, if you click on them you can review the results in a modal window which will include a prompt to download either the SVG and PNG files (i.e. you can open the SVGs in Illustrator if you need to edit them).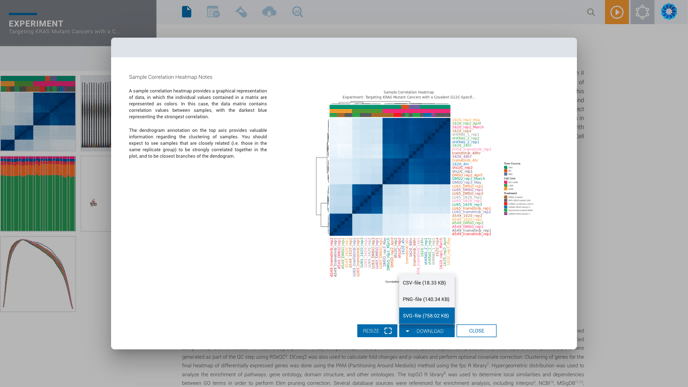 Some other images require you to click the download icon in the upper right-hand corner of the page (a cloud with a down arrow).