You can create new comparisons without them or upload a new copy of the experiment without them
There is no way to completely remove individual samples from an existing analysis without creating a new experiment. Therefore, here are 2 available options:
1. Leave them in, but create new Comparisons that do not have those samples
2. Upload a New Experiment:
If you have an annual paid subscription, you can use our free Sample Re-use service. Only RNA-seq and smallRNA-seq qualify for this. You would upload a new experiment using the Raw Rosalind Ready for Re-uploading as Processed Counts and then remove the unwanted or outlier samples prior to submitting. Rosalind will provide the Analysis Units to unlock the re-used samples (please see Option 2 in this article for more detailed instructions)
If your subscription or data does not qualify for Sample Re-use, you can upload a new experiment but will need to unlock it with your own Analysis Units. You could still upload a Processed Counts experiment following the instructions outlined here (this processes much faster) or alternatively, you could upload a new experiment with only the FASTQ of the samples you want.
Option 1: Leaving them in and Creating New Comparisons
You can create new comparisons that only contain the samples that you prefer to compare and remove the unwanted samples.
When creating comparisons using Attributes, you can click 'Edit' to bring up a menu and select which to keep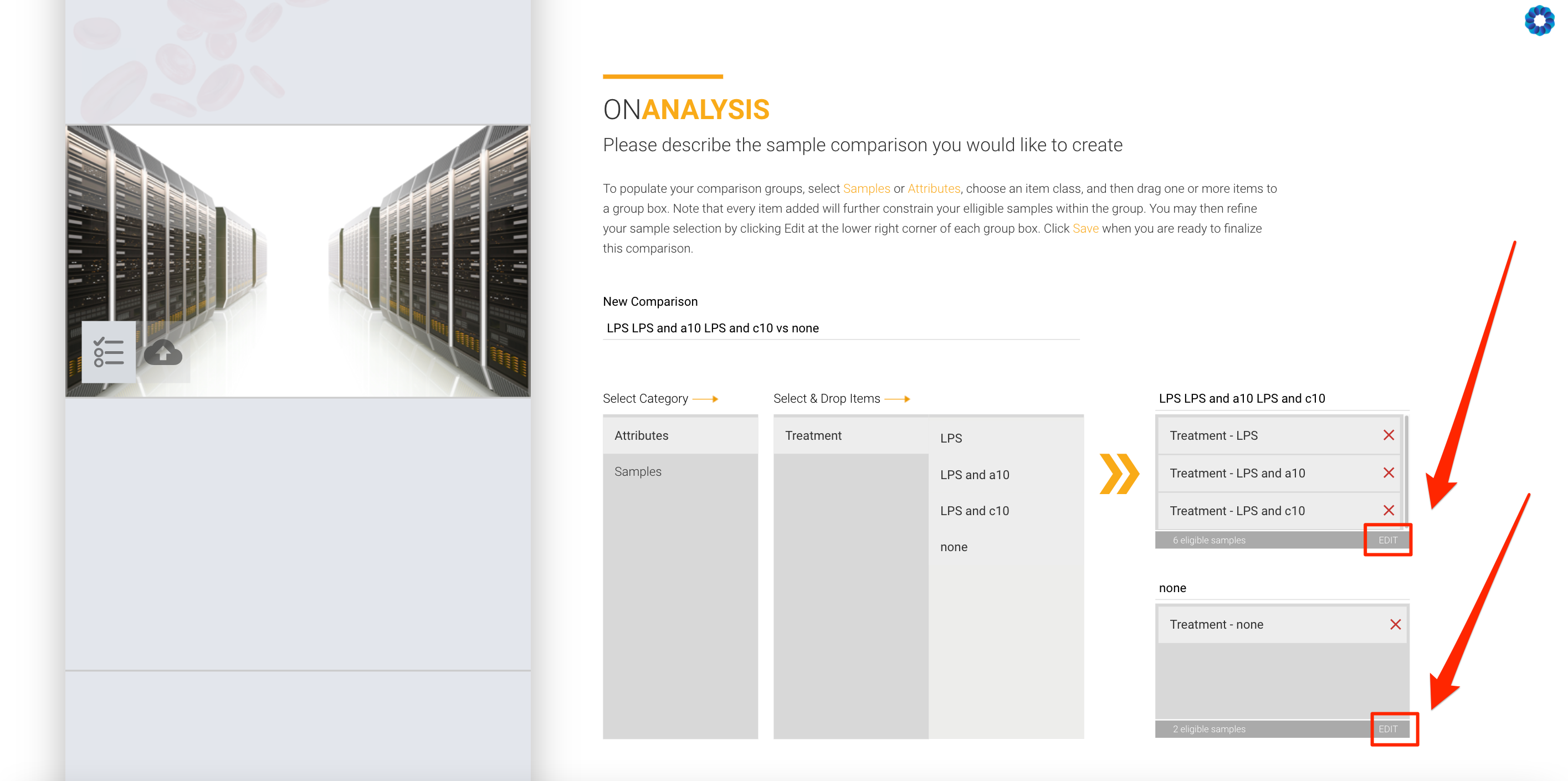 Option 2: Upload a New Experiment using the Raw Processed Counts
You can quickly and easily create a new Processed Counts experiment with data you have already uploaded to ROSALIND instead of re-processing all of your FASTQ files. See below for instructions:
Steps for re-uploading processed counts:
1. Go to the Download section of your experiment. Open "ROSALIND ready for re-upload as Processed Counts" then s
elect and download the following files:
Raw Counts (make sure to choose RAW, not Normalized)

Attributes File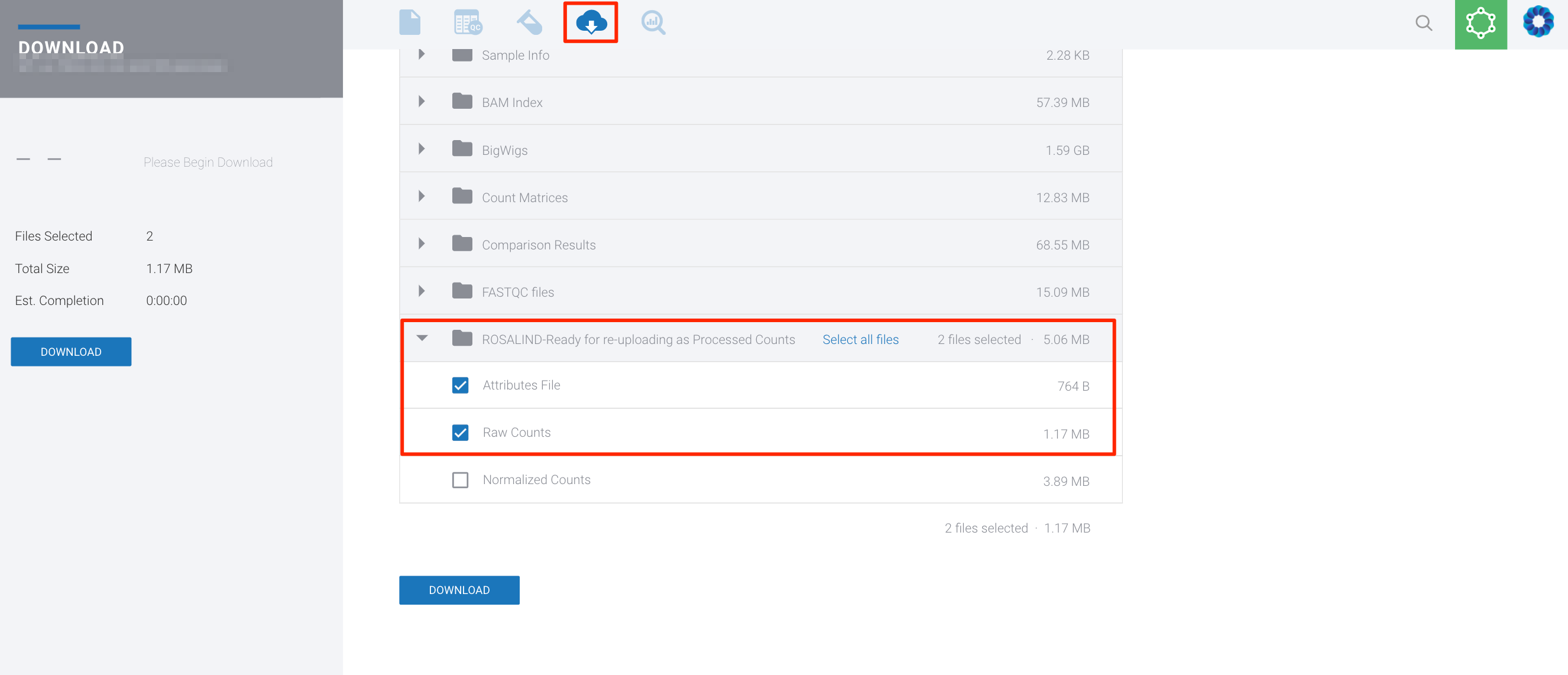 2. Then set up a New Experiment using the RNA-Seq (Processed Counts) with these files.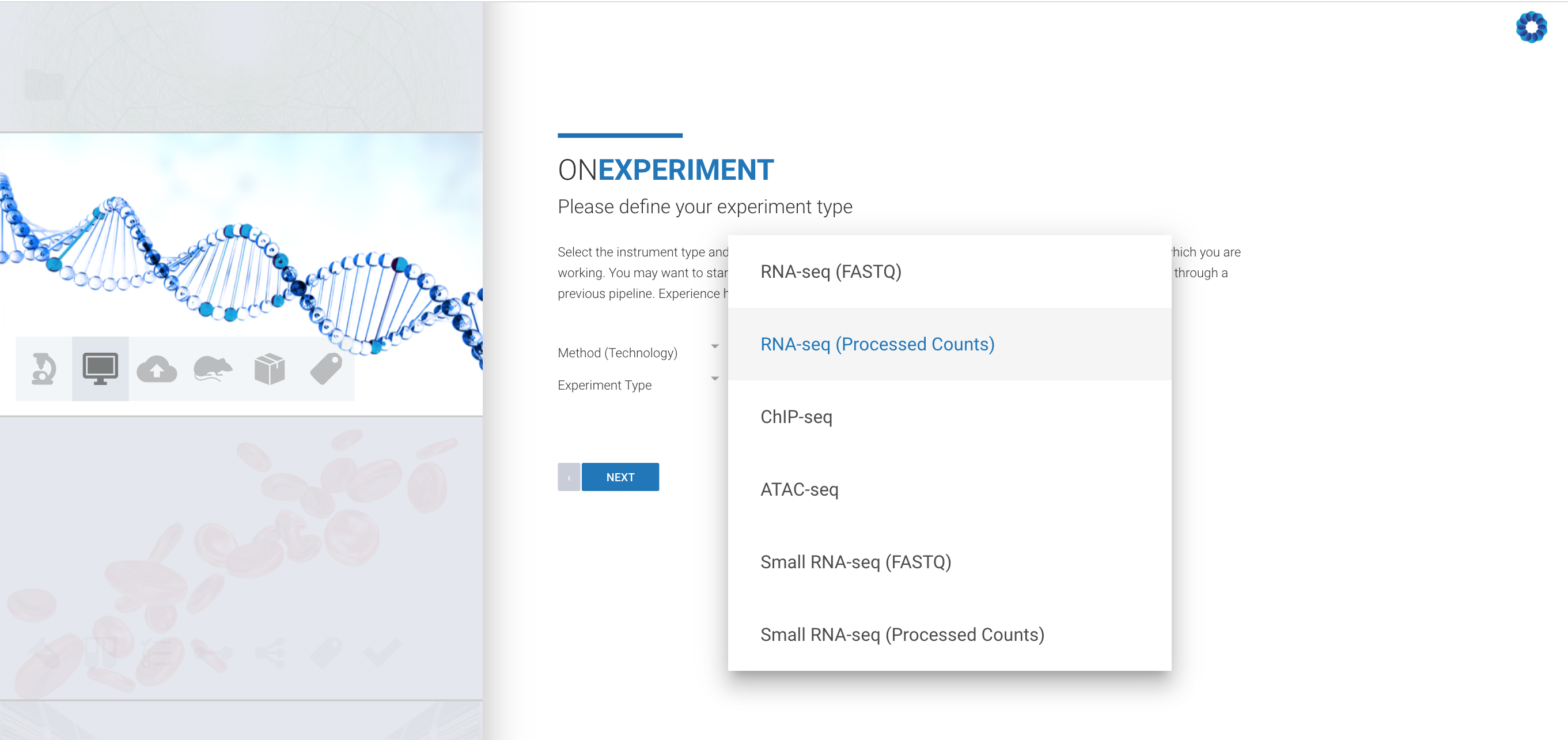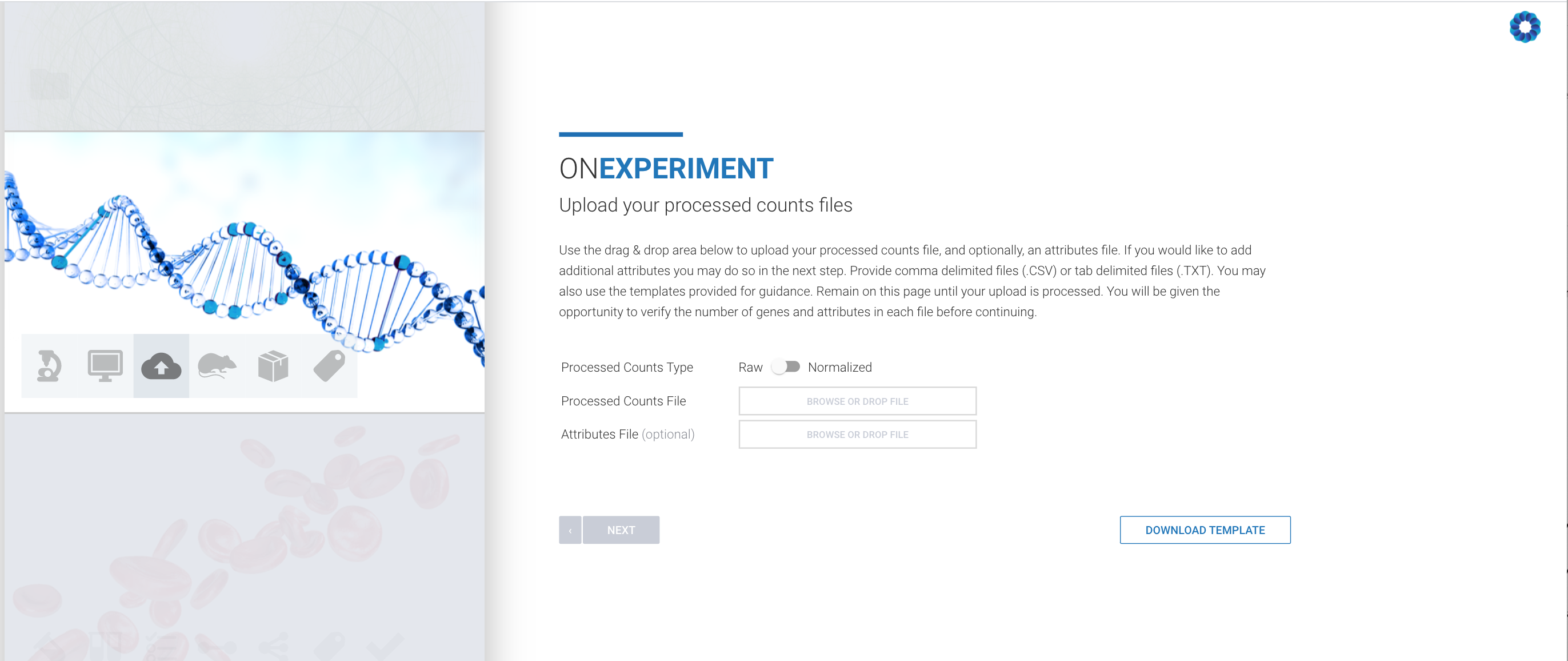 3. During the experiment set up, make sure to DELETE the unwanted sample(s) by clicking the minus sign on the red sample attribute review page:
4. Then you can submit this for processing.
Using the Processed Counts file will be faster than re-submitting the FASTQ files
If needed, you can view and download the QC plots without spending any Analysis Units to confirm you are ready to unlock the analysis for these samples
5. We can send the required Analysis Units needed to unlock the sample re-use experiment if you have a paid annual subscription and the data qualifies. To request this, please submit a ticket to our Support Team via the ROSALIND logo in the upper right corner and check the box to
share your experiment with Support
. Our team will follow up to assist with completing the request.
Please contact support@rosalind.bio if you have any questions or need further assistance with this process.