All plots, diagrams, and experiment data are downloadable on ROSALIND. Click on an image or look for the Download buttons (icon of cloud with an arrow)
Figures and Plots
For many of the images, if you click on the figure it will download the image directly (i.e differential expression heatmaps). For others, if you click on them you can review the results in a modal window which will include a prompt to download either the SVG and PNG files (i.e. you can open the SVGs in Illustrator if you need to edit them).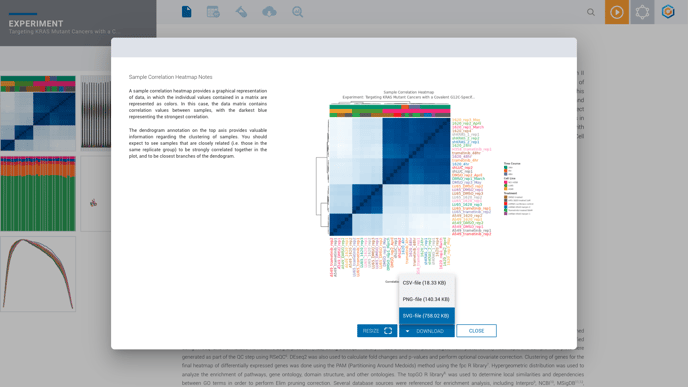 Some other images require you to click the download icon in the upper right-hand corner of the page (a cloud with a down arrow).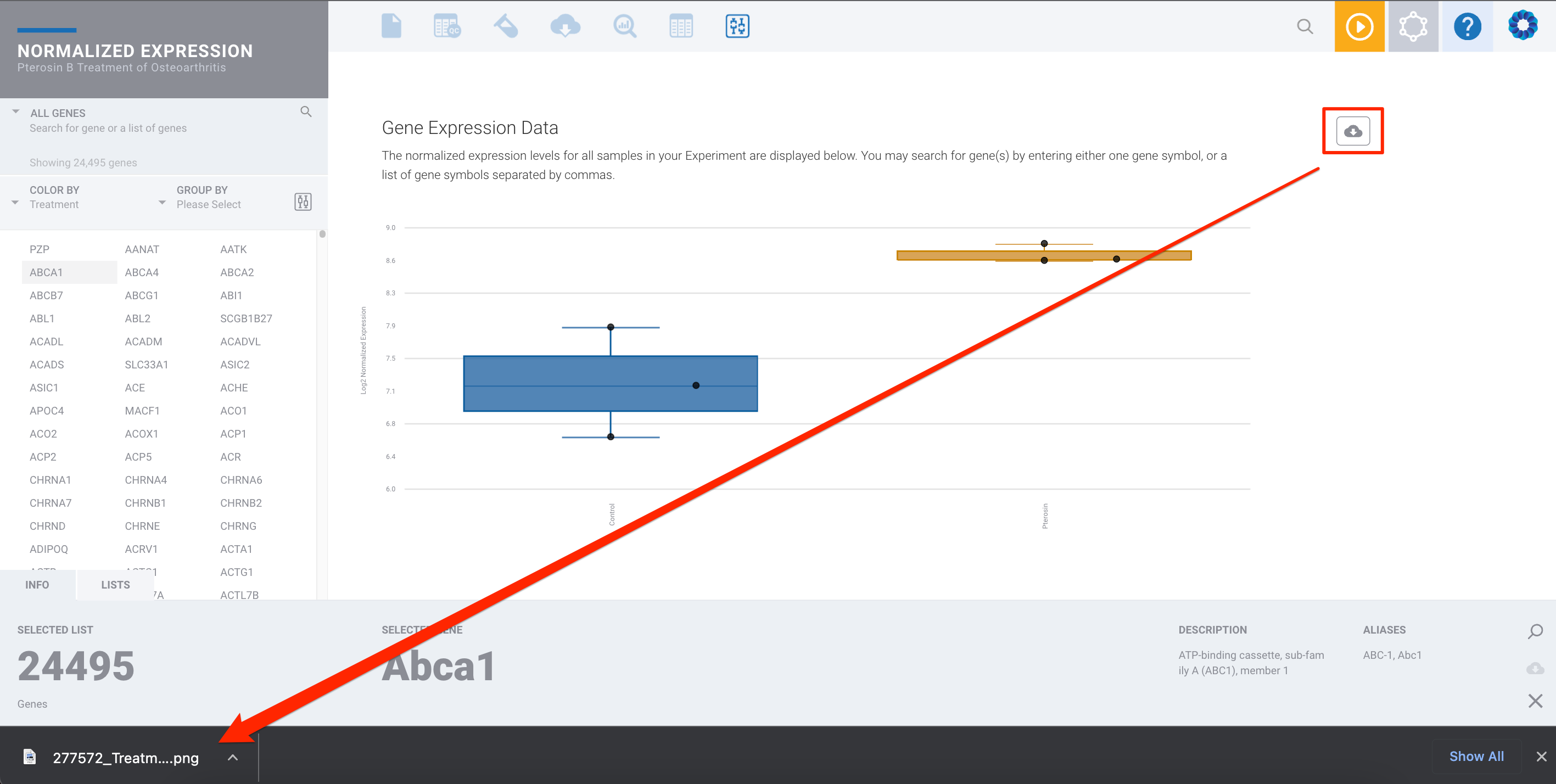 Not seeing the file downloads in your browser window?
You may need to adjust your browser settings to allow automatic downloads of multiple files:
Data downloads:
The File Download section has multiple download options summarized in one place. For example, a .txt file is available for your comparison results: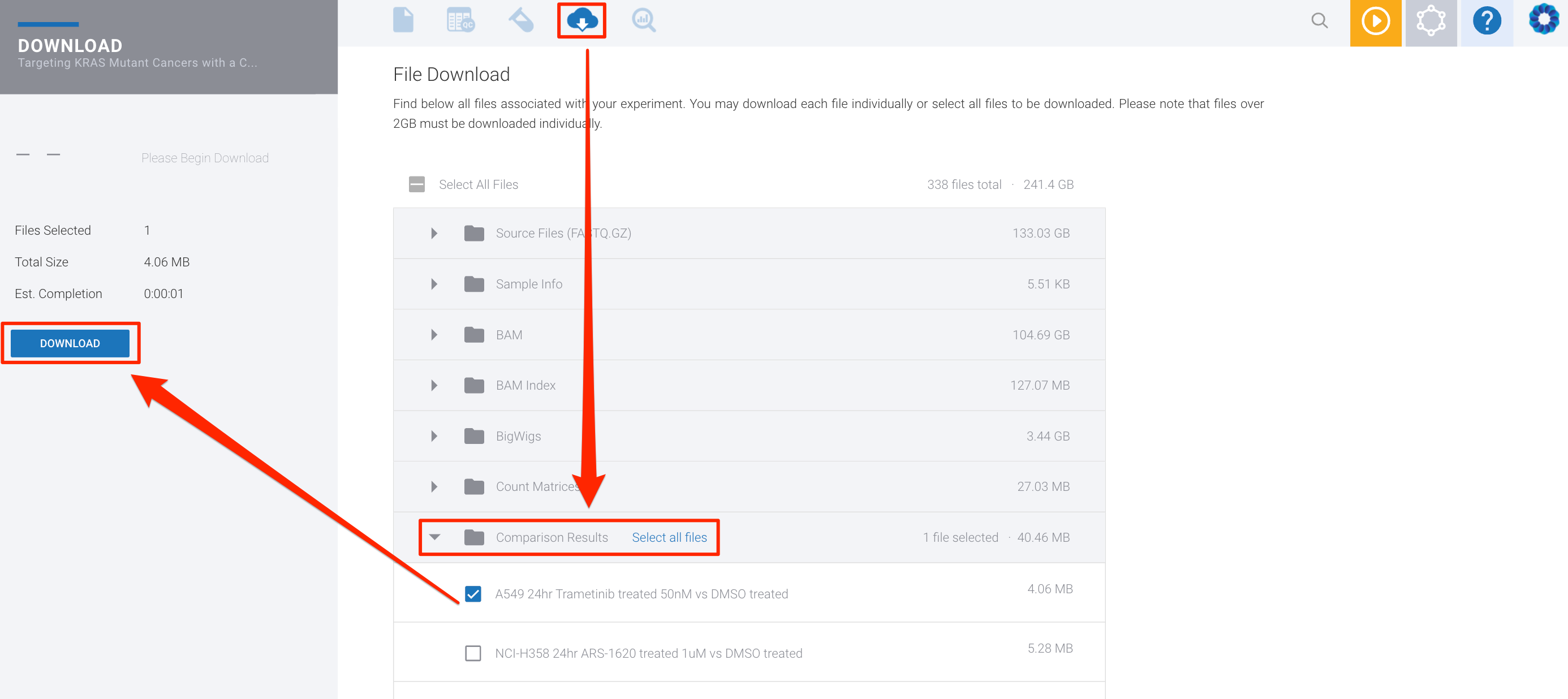 To download a .csv file of your comparison data, first navigate to the specific differential expression comparison: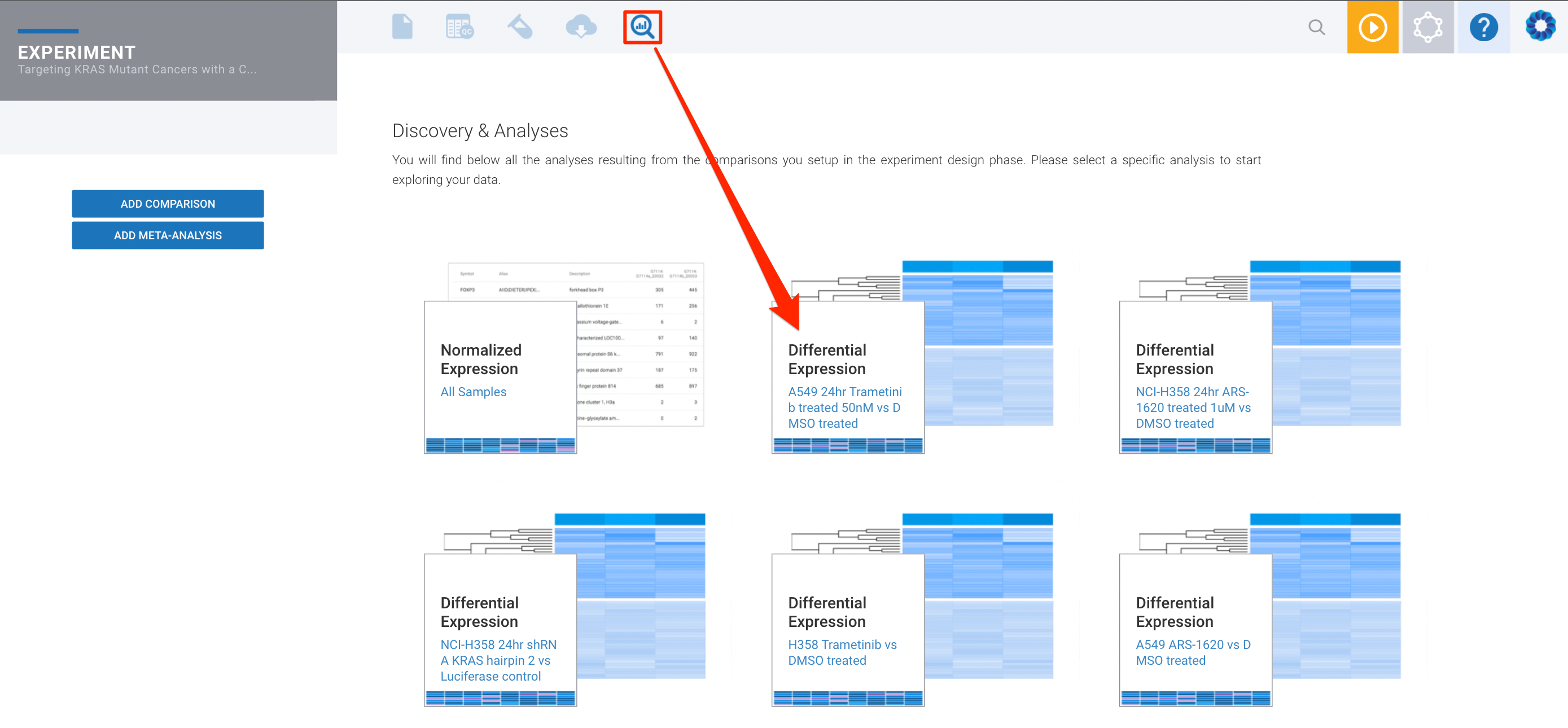 Then open the filter tab (image of data table to the right of the magnifying glass). Make sure to choose the desired filter you want to apply to your data on the left menu (or click the red box with a slash through it to apply no filter and see ALL the differentially expressed gene data)
You will see the download button in upper right (image of a cloud with a down arrow) click to see the download options: