Use the Support Menu to automatically share in a new ticket or the Quick Share feature to invite support@onramp.bio
When you navigate to the experiment, click on the ROSALIND logo in the upper right corner to open the Support Menu. Here, there is an option to automatically share with ROSALIND in a Support Space when you submit an inquiry: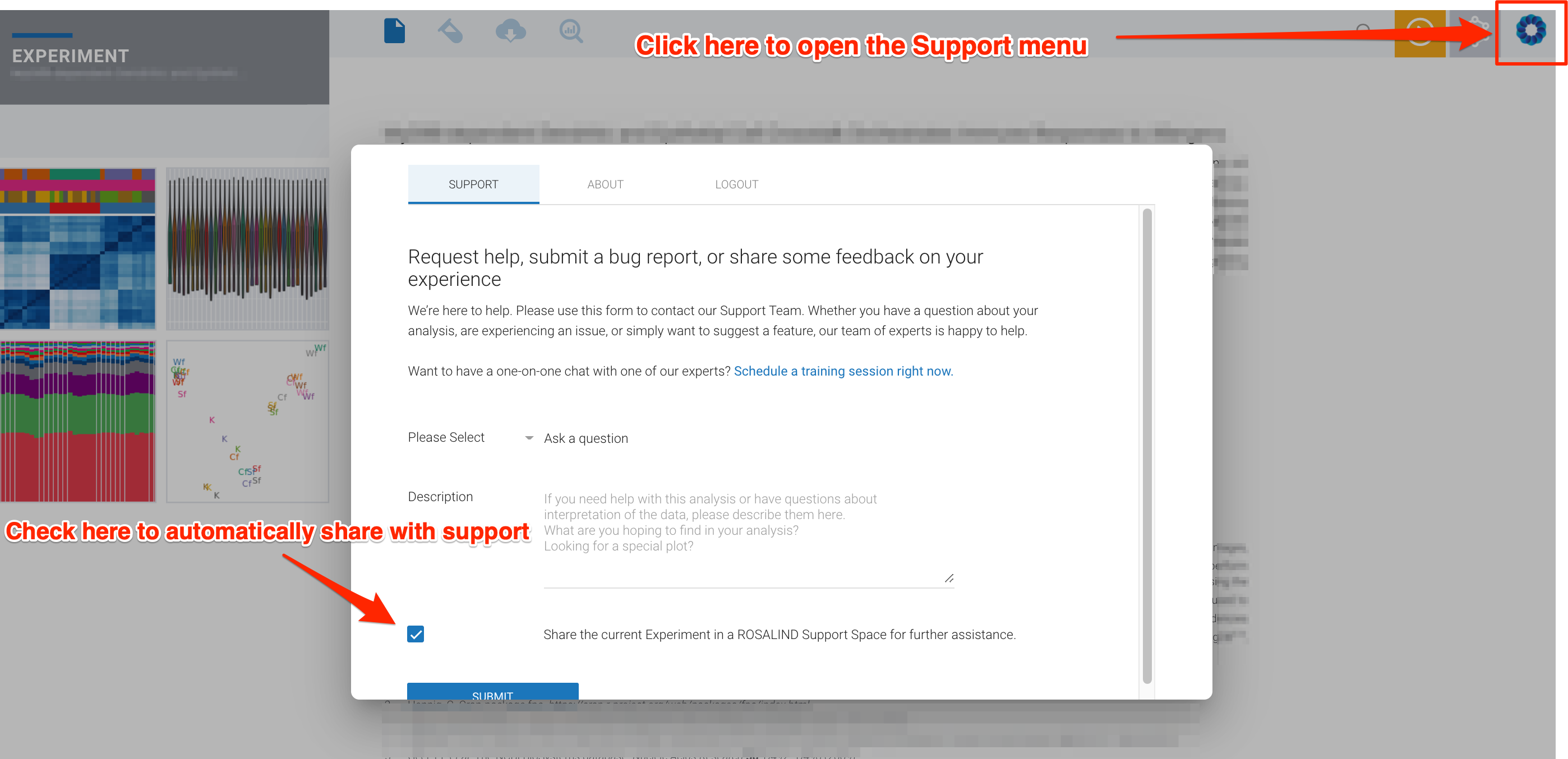 Alternatively, you can use the Quick Share feature to add support@onramp.bio to a new space or an existing space. Click here for more information on creating spaces.