We're glad you love ROSALIND, here's how to use our online store to purchase a subscription
Step-by-step walkthrough:
In ROSALIND, select the Navigation Menu in the top left-hand corner of your screen. Select the "User" tab from the drop-down list.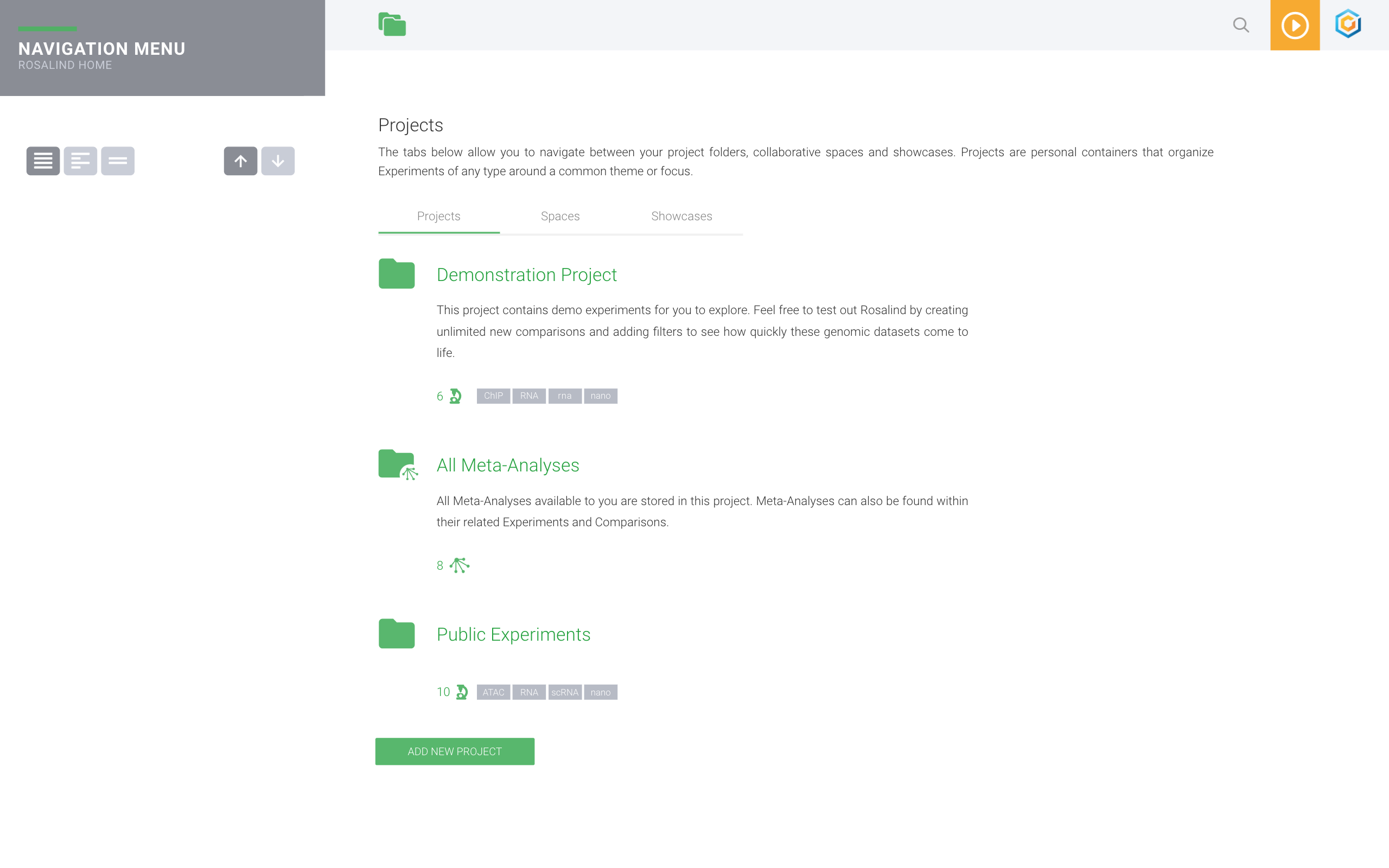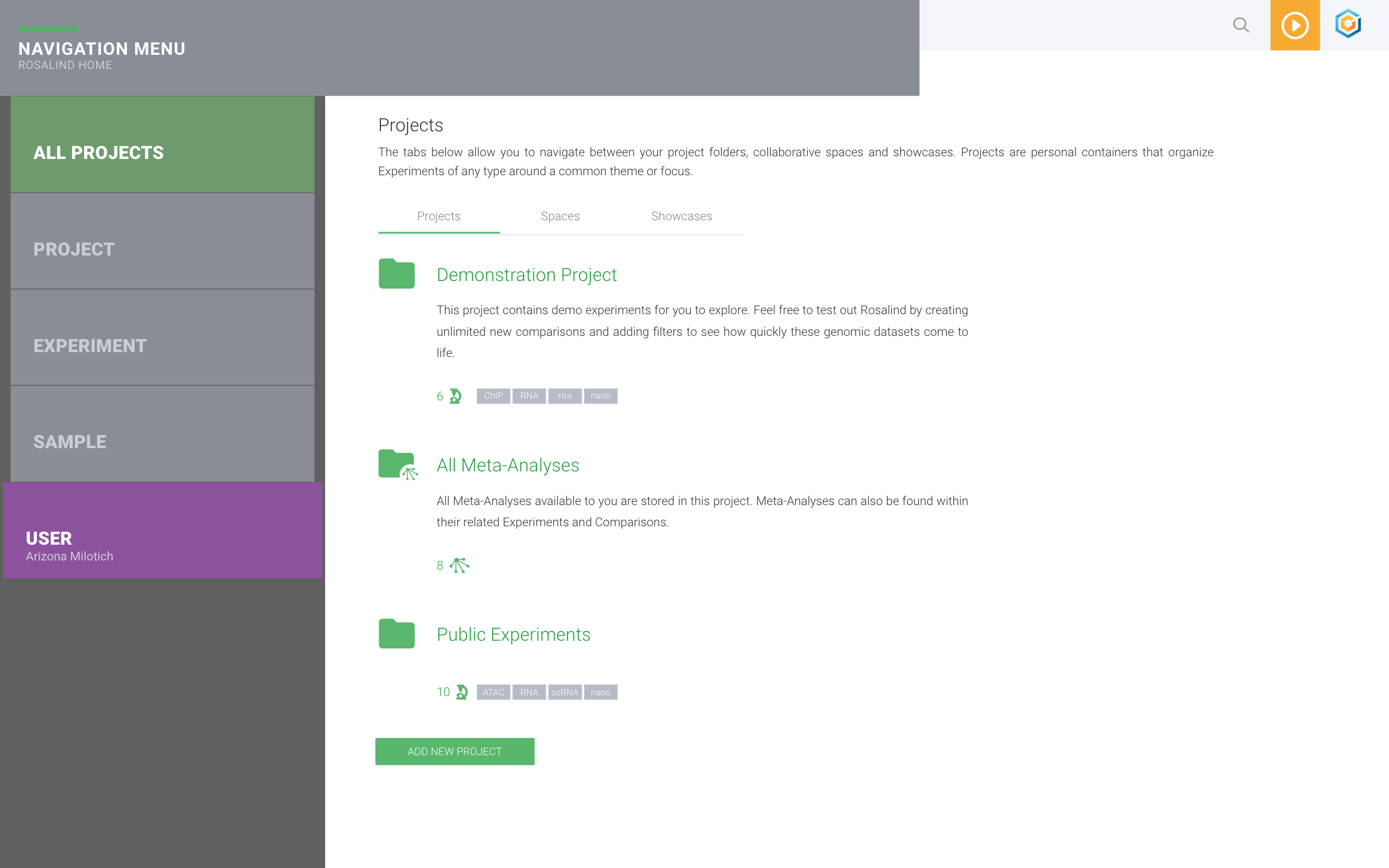 2. Select "Account Details" from the Menu at the top.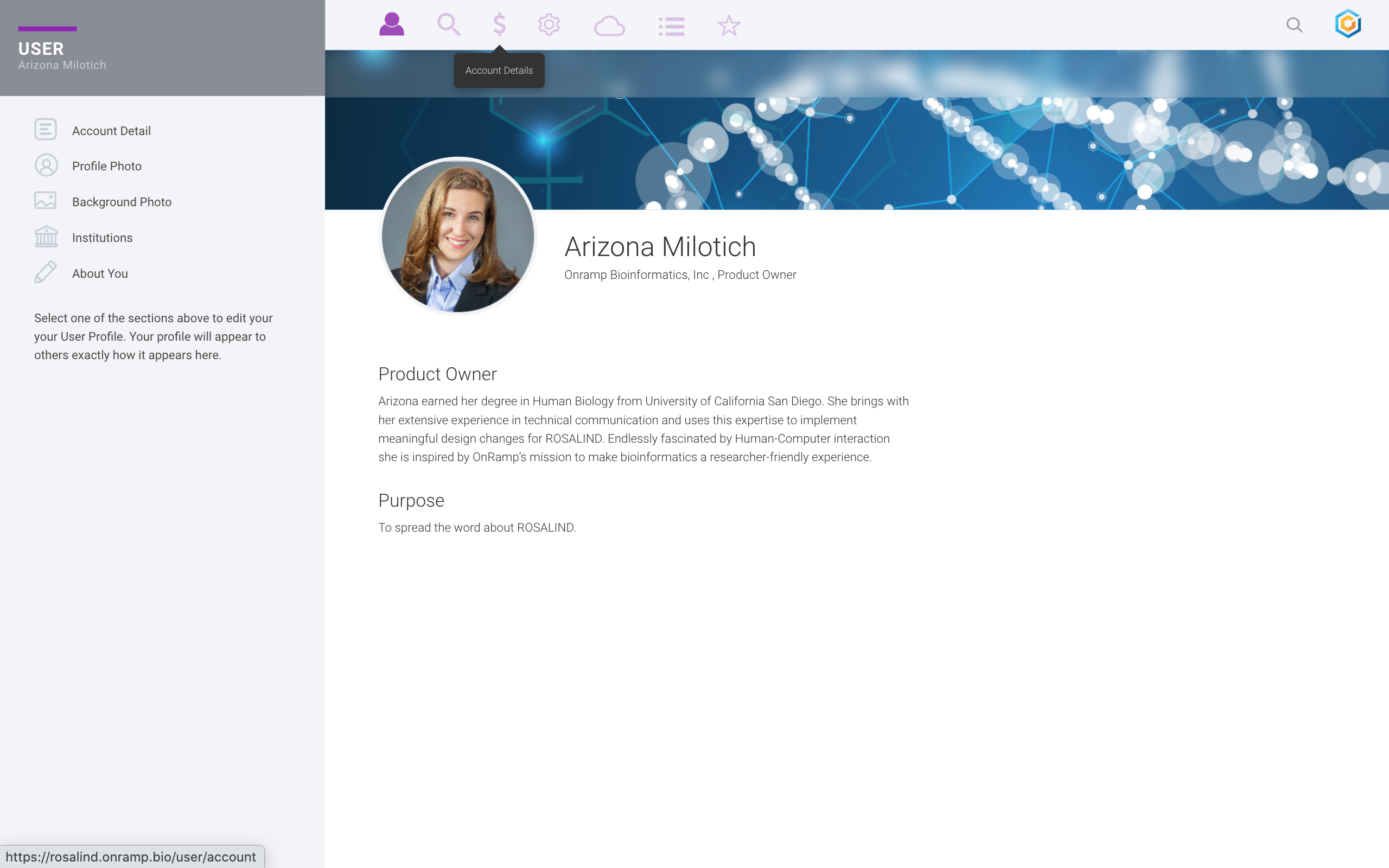 3. Select "Upgrade" from the Account Management page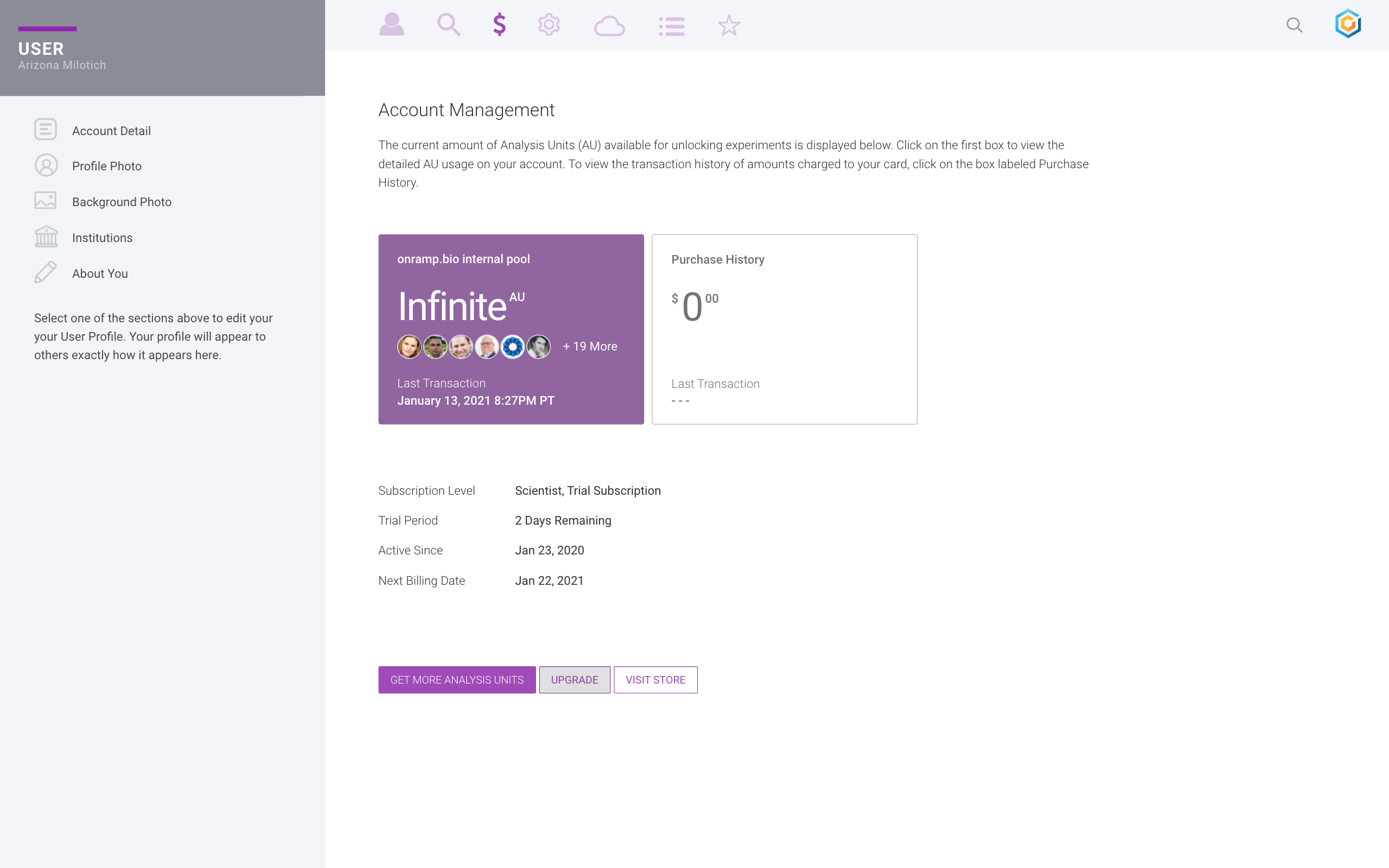 We'll give you a quick summary of our different subscription levels and you can select "Details" to learn more about each or "Visit Store" to see a comparison of all different subscription levels.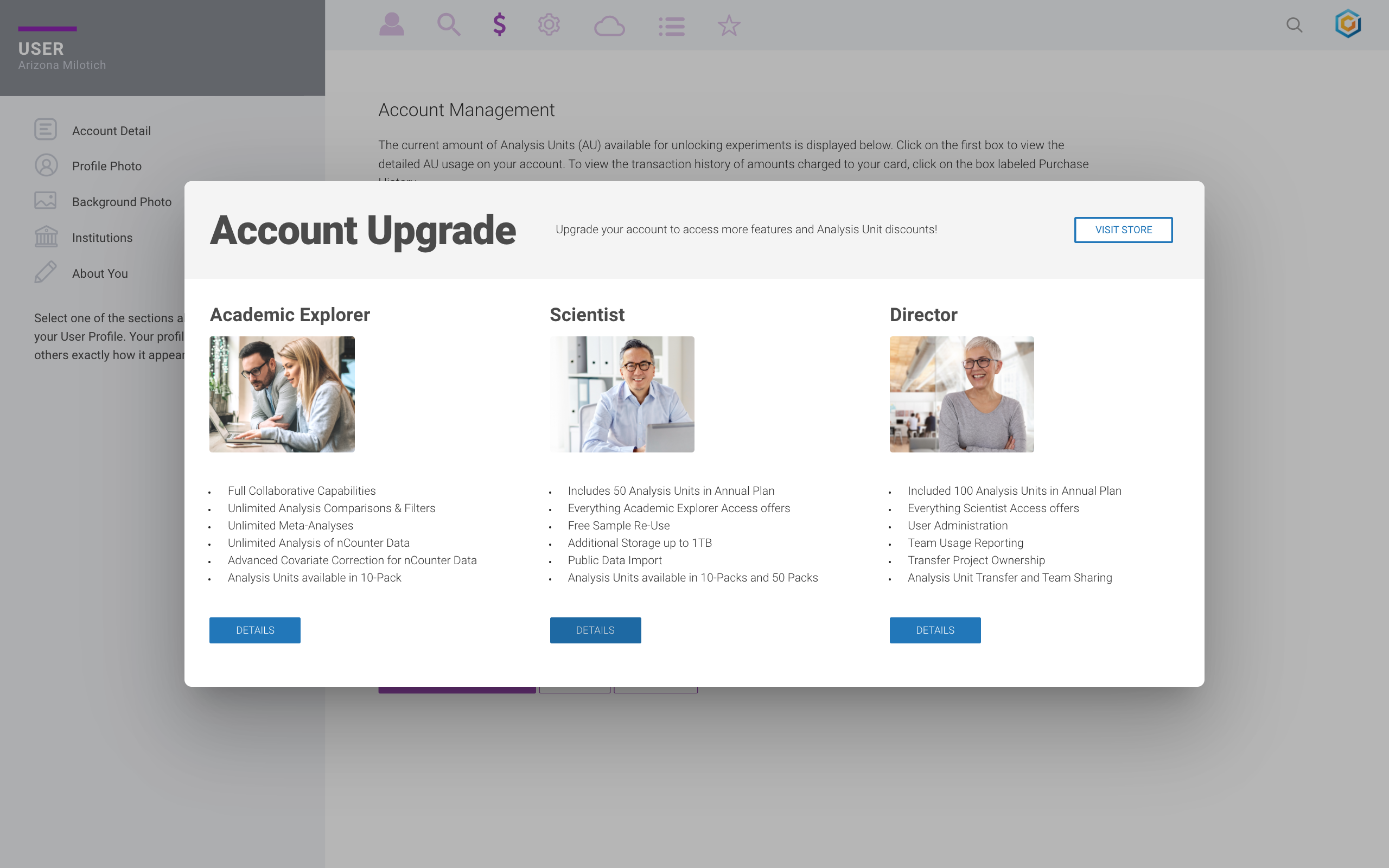 4. Once you've chosen your preferred subscription level, you can simply add the subscription to your cart. We'll ask you to confirm the best email for your new ROSALIND account at check-out.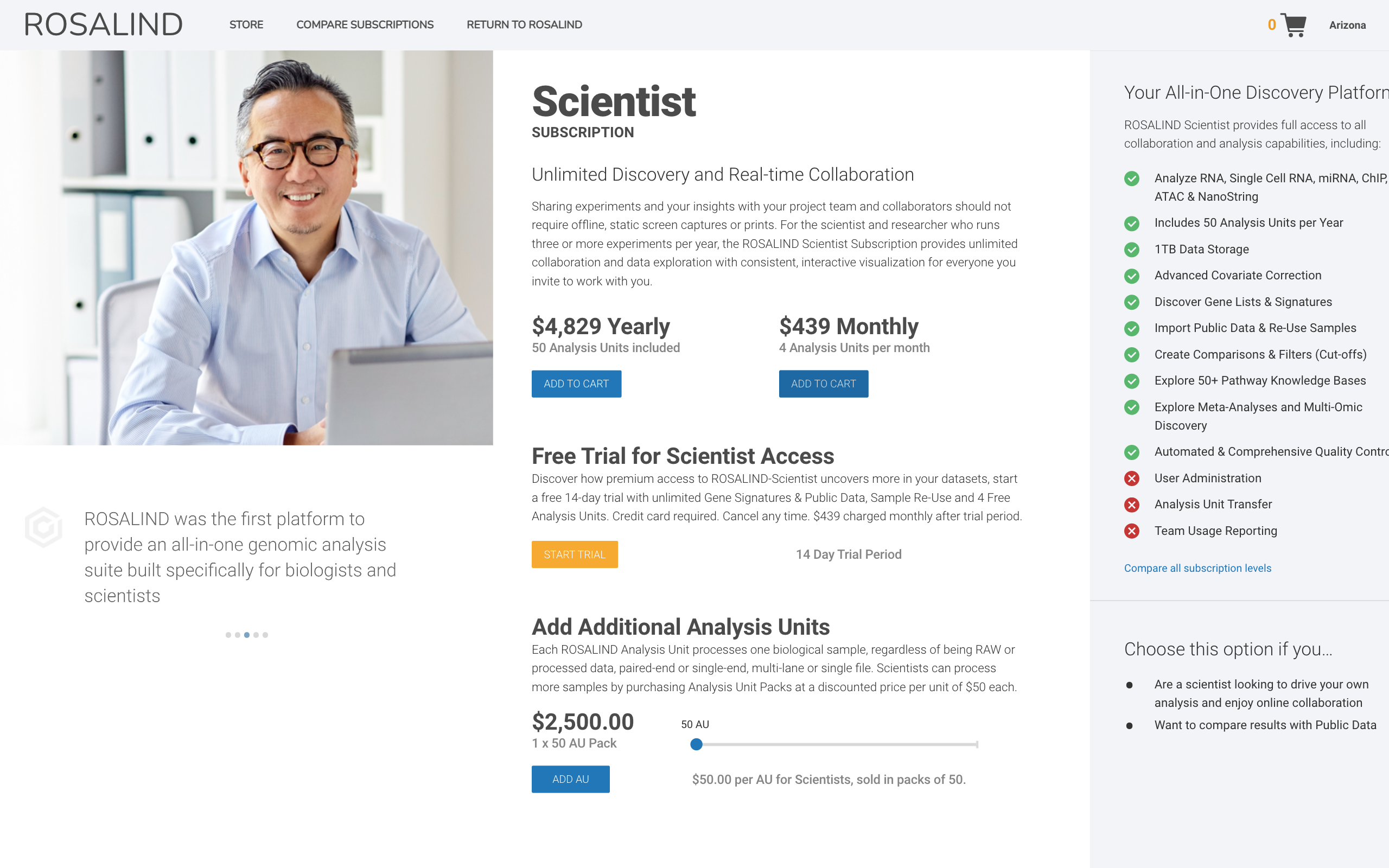 Please contact sales@onramp.bio if you would like to learn more about Enterprise pricing or if you prefer to pay via PO.