What is a Space?
The Spaces feature on ROSALIND is an easy way to connect scientists and other experts from anywhere in the world on a shared dataset and analysis to accelerate the rate of discovery. Spaces are virtual environments where researchers can share their experiments with collaborators and, together, make edits to their datasets in real-time. Every update is instantly available to each participant wherever they are in the world, with audit trail tracking that's reported on an activity feed that keeps everyone up to date.
How to share your experiment in a Space:
Create a Space on ROSALIND by first navigating to the Spaces tab from the Project View, then select "Add New Space".
Enter a title and description for your Space. These may be edited once your Space is completed.






Specify which Experiments and Meta-analyses you would like to include in your Space by using the checkboxes.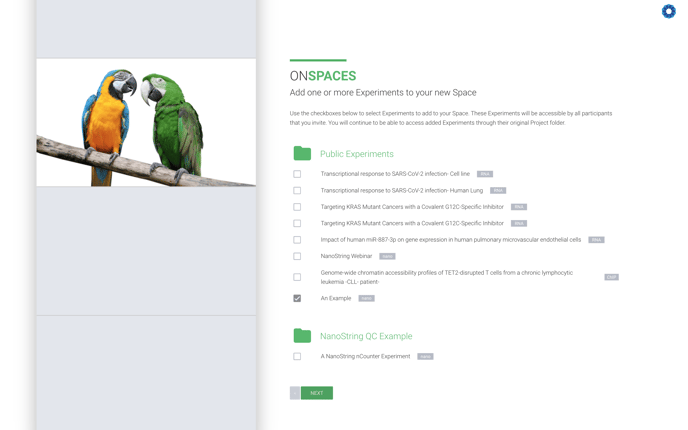 4. Lastly, you have the option to invite collaborators to your new Space by entering their email addresses or phone-number. If they are not already a current ROSALIND member, they will receive an email that encourages them to set-up an account.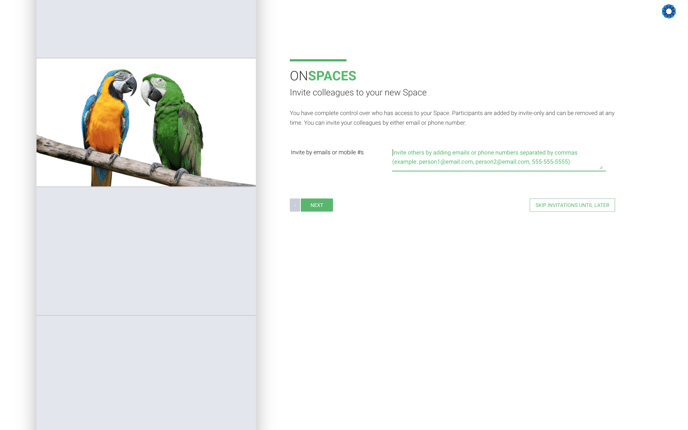 For your convenience, we've outlined each step in the tutorial video below:
How do I quick share an experiment?
Collaboration is now easier than ever with the Quick Share Menu. While viewing any experiment or meta-analysis, the Spaces Icon now shows whether the current analysis is shared and active in a Space, and provides a dropdown menu to enable sharing in an instant. Without leaving the current analysis, you can start sharing and invite fellow team members to participate in your research and discovery journey.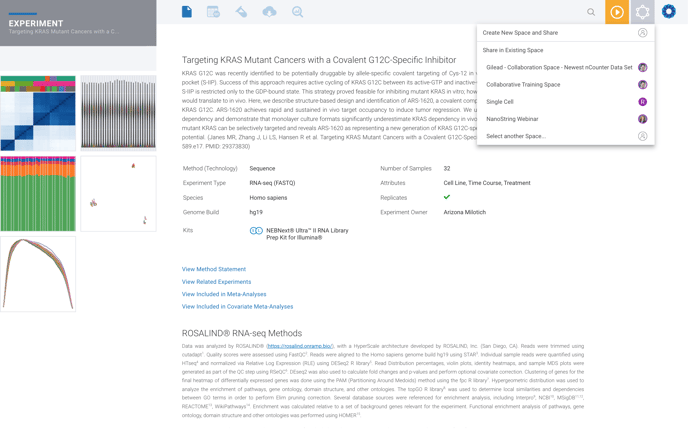 The Quick Share Menu also makes it possible for any participant in a Space to suggest and invite additional team members to join in the collaboration. ROSALIND will notify the Space owner of the request and add the new team member to the Space.

This is the fastest way to start sharing immediately after launching an analysis.