You can use the Project Transfer feature or contact support@rosalind.bio for assistance
Step 1: Make sure all of the individual Experiments within the Project folder you would like to transfer are not currently being shared in a Space. A guide on how to remove an Experiment from a Space can be found here. Once removed, you can navigate back to the Project folder to begin the transfer.
Step 2: If your account has permission to transfer experiments, you will see a "Project Transfer" icon at the top of the page, click here. If you do not see this option and have questions or need assistance with how to proceed, please contact support@rosalind.bio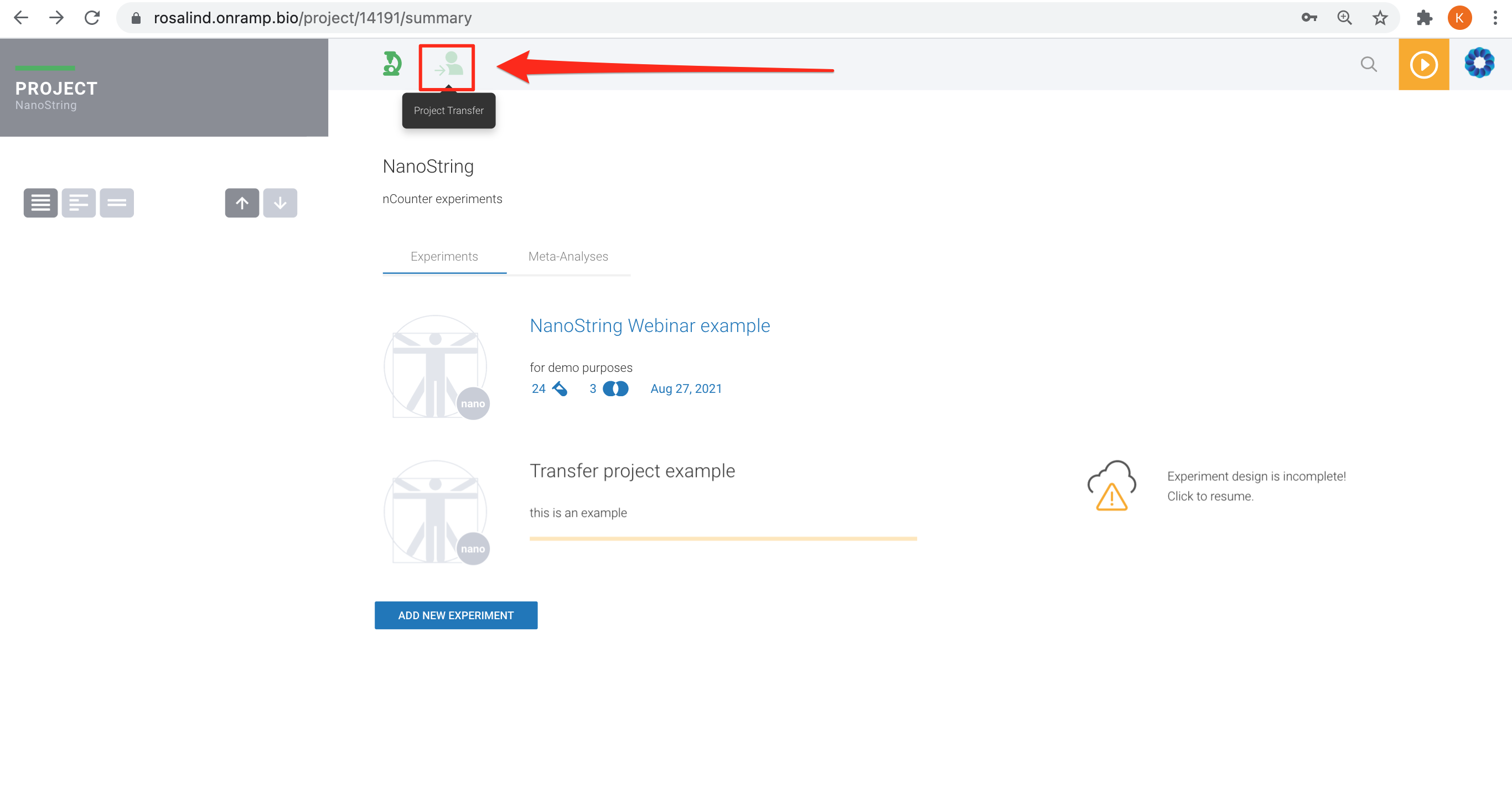 Step 3: You will be provided with additional information about transferring projects. After reviewing this information, enter the Recipient's Email and Transfer Project.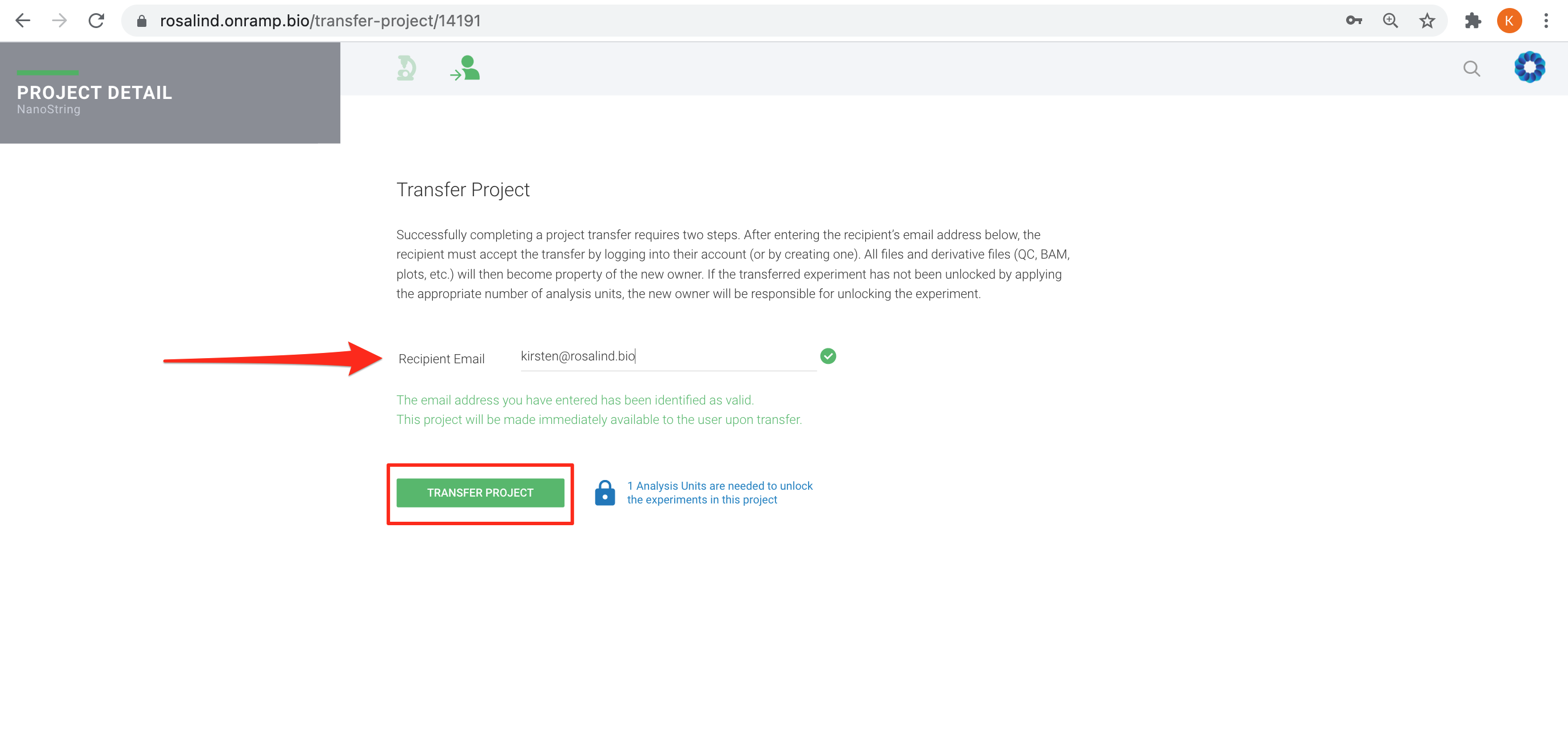 Step 4: If you would like to cancel the transfer before the recipient Accepts it, you can do so using the option displayed below: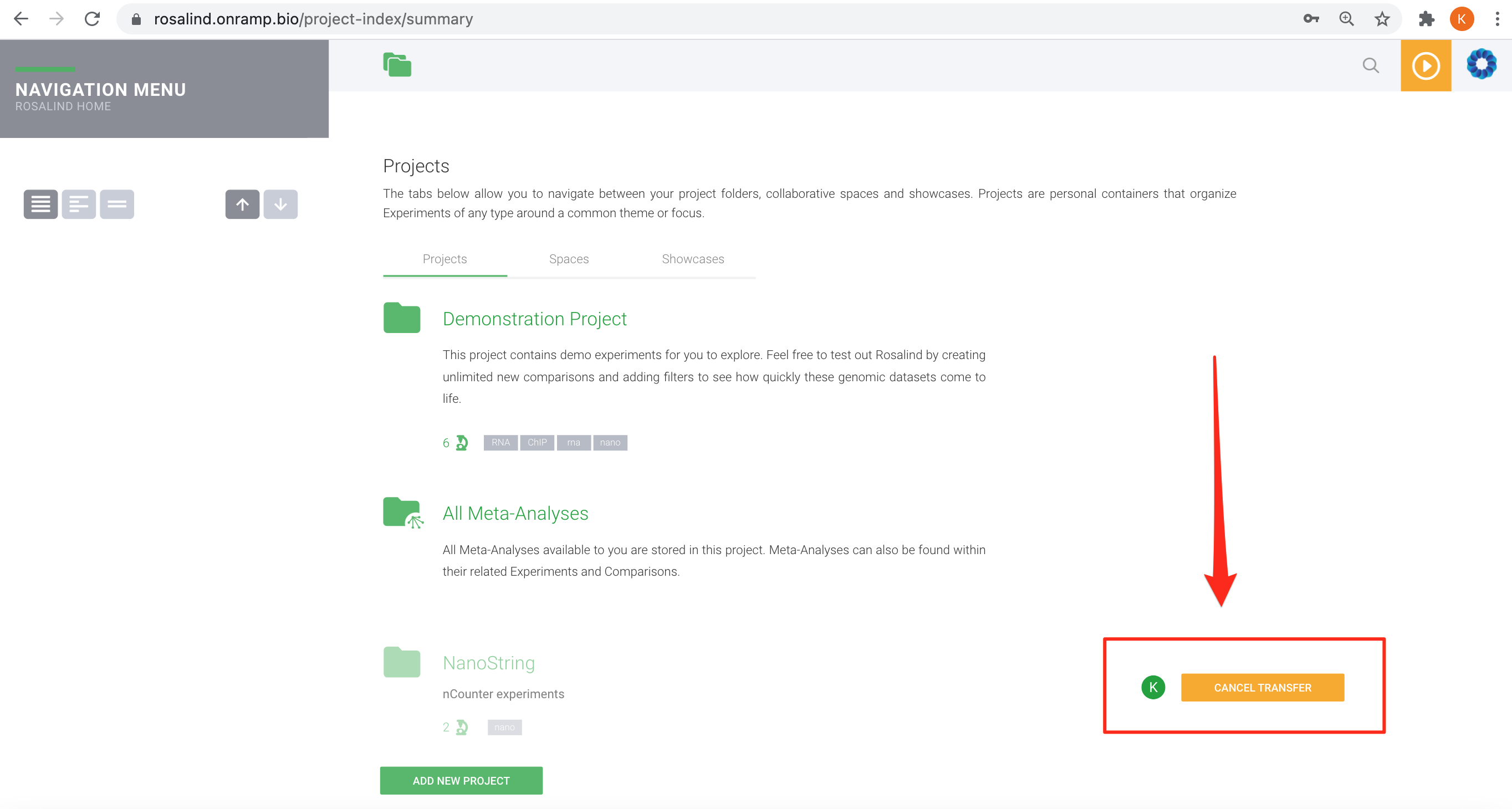 Step 5: The recipient will receive an email like this. When they follow the link and log in, they will see an option to Accept Transfer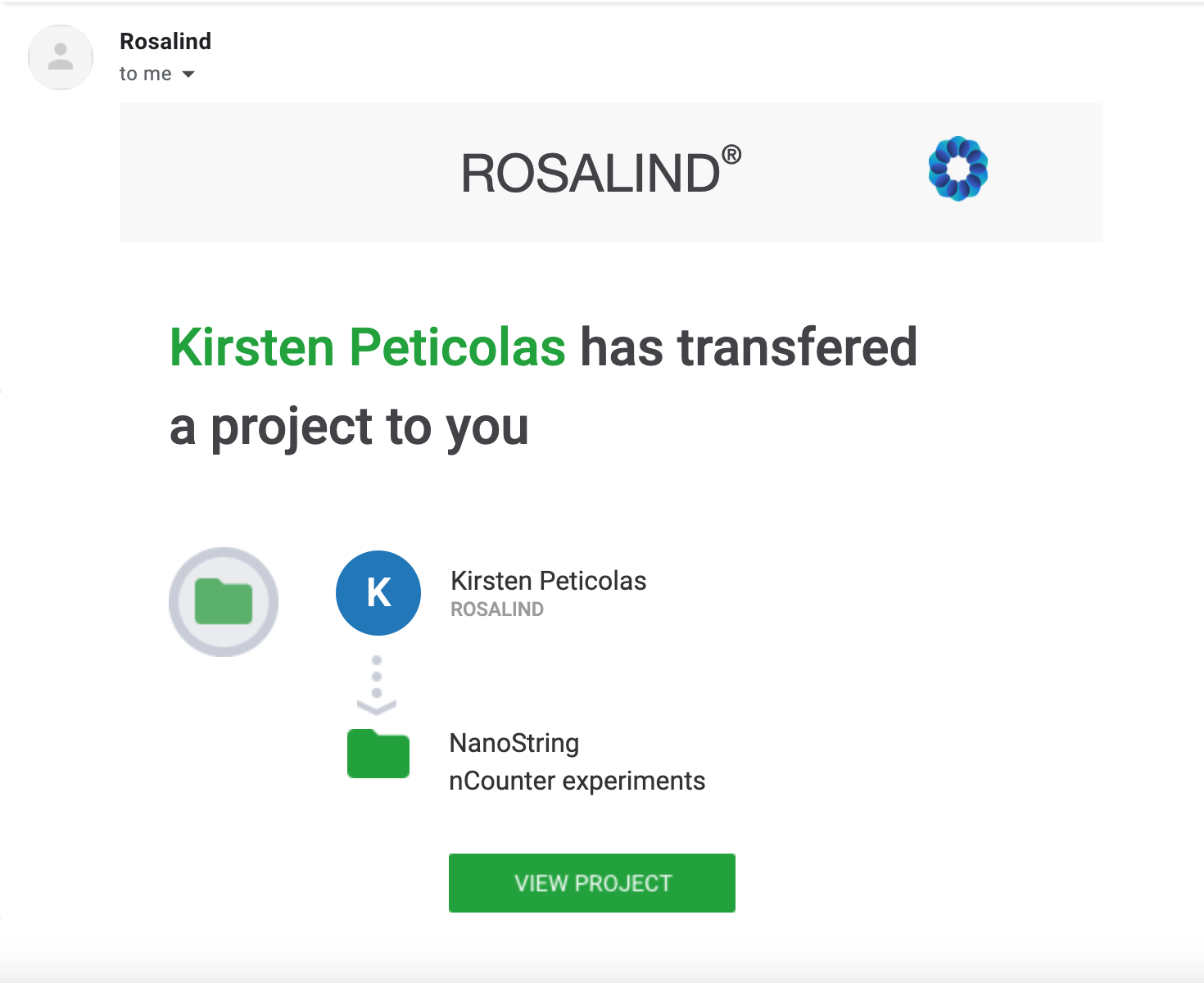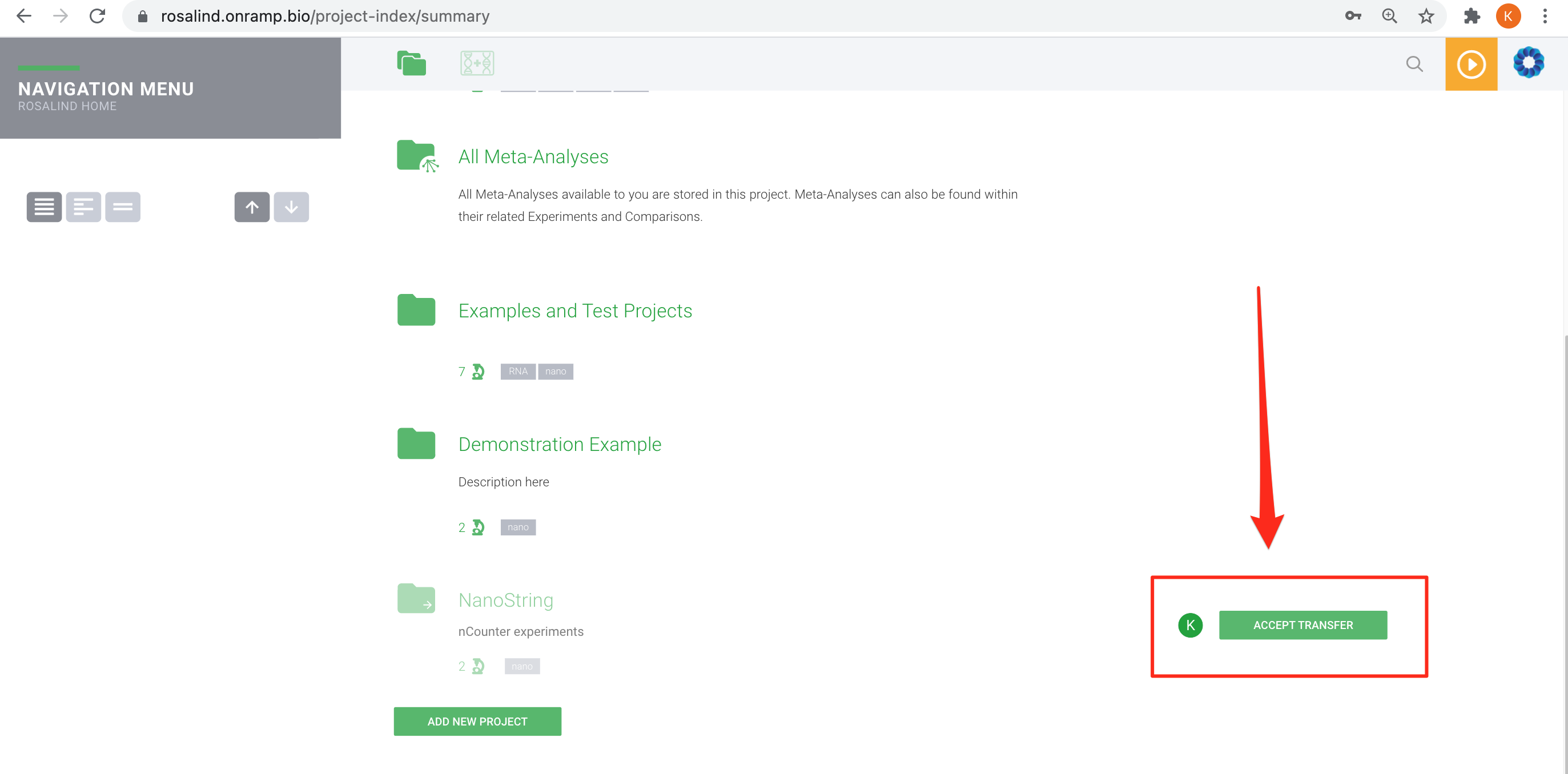 Step 6: Once Accepted, the Project will disappear from the original owner's account and now appear in the new owner's account and confirm the successful transfer.