Dr. Robi Ludwig interviews OnRamp CEO, Tim Wesselman, to explore the future needs for genomics to scale.
Tim Wesselman, the Chief Executive Officer of OnRamp.Bio, is on a mission to streamline, simplify and revolutionize the way we currently analyze and store genomic data, the data found within the DNA of every living thing.
You might be thinking, why is this so important? Well, this form of analysis allows researchers, biologists and drug developers to access the genomic information they need, which will permit them to achieve greater discoveries; discoveries that will benefit both individuals and society.
Wesselman spent the last two decades as a senior executive in top technology companies working on next generation data management and storage solutions (called hyper-scale). He is a graduate of multiple executive programs in Finance, Accounting, Investor Relations and Strategic Marketing from Columbia University, Rice University and University of Michigan and holds a B.S. Mechanical Engineering degree from Texas A&M University. Wesselman believes that software innovation will allow researchers to be in control of their own research, in a way that they aren't now, enabling them to operate at a speed more in sync with today's modern world's pace: A pace which is becoming exponentially faster all of the time.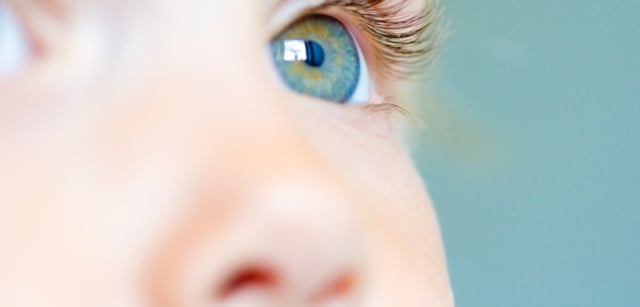 After a frightening experience Tim Wesselman had with the safety of his third unborn child who was medically at risk, he became even more determined to improve upon the research around this scientific quagmire when it came to obtaining genomic results for personalize medicine and patient care. The incident concerning his unborn child further underscored his belief that the inner secrets of life encoded in DNA, especially when it comes to disease and environment, are far too important to not be translated in a way that makes the most sense. In a way that facilitates the greatest minds of our time to find the answers, cures, and treatment impacting our current and future society.
Tim Wesselman and I got into more details about this intriguing and very modern scientific topic during our interview here.
Tweet: The inner secrets of life encoded in DNA must be translated in a way that makes the most sense. @OnRampBio
---
For the first time, researchers performing large-scale genomics studies across a range of fields (including drug development, precision medicine, and agri-business) can rapidly and dynamically explore and interpret their own data, accelerating their next phase of research while saving time and money.
If you are a researcher doing genomic analysis, come see what Rosalind™ can do
(free trial- 4 free samples included!)