OnRamp BioInformatics welcomes you to visit us at the ASHG Data CoLab zone Oct 18th, 19th and 20th to Meet Rosalind™.
This new platform was built with the researcher/biologist in mind, guiding you through a simplified bioinformatics process from experimental design to interpretation for analyses including transcriptomics and epigenetics.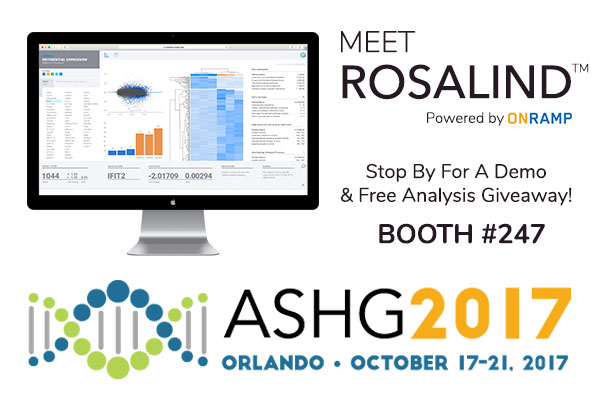 The 67th Annual Meeting of the American Society of Human Genetics (ASHG) takes place next week in Orlando, Florida and will feature the latest developments in genomic research and technology, presented by leading researchers and scientists.
Stop by our booth #247 and mention this post for an opportunity to win an analysis of 10 free samples with Rosalind™.
We look forward to seeing you next week!