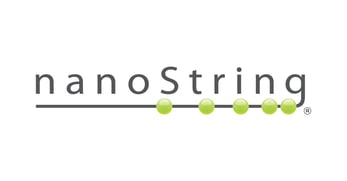 NanoString and OnRamp BioInformatics Partner to Develop Cloud-Based Analysis Solutions for nCounter Data
Expanded Functionality to Support COVID-19 Research
Immediately Available Through Early Access
May 20, 2020 09:00 AM Eastern Daylight Time
SEATTLE--(BUSINESS WIRE)--NanoString Technologies, Inc. (NASDAQ:NSTG), a leading provider of life science tools for discovery and translational research, and OnRamp Bioinformatics, a provider of cloud-based genomic analysis tools, today announced a collaboration for the development of new analysis tools for data generated on NanoString's nCounter® Analysis System. The new analysis functionality is built into ROSALIND™, OnRamp's cloud-based analysis suite that facilitates data visualization, exploration and collaboration. The companies are releasing these new capabilities through early access and immediately offering it to COVID-19 researchers performing critical host response studies on the nCounter platform.
"ROSALIND offers powerful data analysis capabilities and a unique ability to facilitate collaboration amongst researchers," said Joe Beechem, Chief Scientific Offer and SVP of R&D for NanoString. "This partnership represents a shared vision of accelerating research by making gene expression analysis simple and broadly accessible."
ROSALIND is a cloud platform that connects researchers to differential expression and pathway exploration in a real-time collaborative environment. The companies are working to make the popular features of NanoString's nSolver™ Analysis Software available within ROSALIND and are evaluating opportunities for joint development of new analysis solutions. OnRamp Bio recently launched the Coronavirus Community, where participating scientists are provided with free access to ROSALIND and the ability to rapidly process data sets and share results with fellow collaborators within the scientific community.
The nCounter platform has been used in over 300 published studies of infectious disease on host immune response, including more than four COVID-19 publications. Its high-plex and wide dynamic range enable studies of pathogen and host gene expression profiles simultaneously with a wide range of sample types. The company announced the availability of a beta panel spike in for COVID-19 research in April and has over 50 customers utilizing the reagents in their research.
"We are excited to partner with NanoString on advanced tools for gene expression analysis and see opportunities to expand the cloud-based offerings for nCounter data analysis in the future," said Tim Wesselman, CEO of OnRamp Bio. "Due to the urgent need for COVID-19 researchers to collaborate across geographies, we are making these new analysis and collaboration capabilities available immediately through early access."
To learn more about the ways that NanoString's products enable researchers to rapidly answer questions related to infectious diseases, including COVID-19, please visit https://www.nanostring.com/scientific-content/infectious-disease.
About NanoString Technologies, Inc.
NanoString Technologies is a leading provider of life science tools for discovery and translational research. The company's nCounter® Analysis System is used in life sciences research and has been cited in more than 3,300 peer-reviewed publications. The nCounter Analysis System offers a cost-effective way to easily profile the expression of hundreds of genes, proteins, miRNAs, or copy number variations, simultaneously with high sensitivity and precision, facilitating a wide variety of basic research and translational medicine applications, including biomarker discovery and validation. The company's GeoMx® Digital Spatial Profiler enables highly-multiplexed spatial profiling of RNA and protein targets in a variety of sample types, including FFPE tissue sections.
For more information, please visit www.nanostring.com.
NanoString, NanoString Technologies, the NanoString logo, GeoMx, and nCounter are trademarks or registered trademarks of NanoString Technologies, Inc. in various jurisdictions.
Related Posts