Opening a new door to discovery, ROSALIND now empowers scientists to explore experiment results by key terms (Pathways, Signatures, Diseases and Drugs) that are significantly enriched across all samples using GSVA scores. You can access Term Exploration within the Discovery and Analysis section of each experiment. ROSALIND has been pre-computing these scores for the past several months, so many existing experiments already have this new analysis ready for exploration.

Every experiment and scientific question seeks to find insights on biological processes and pathways. Prior to now, this scientific journey always began with an exploration of genes to uncover the changes to underlying pathways. Now, you can begin exploring Pathways and significant Terms regardless of comparisons or cut-offs.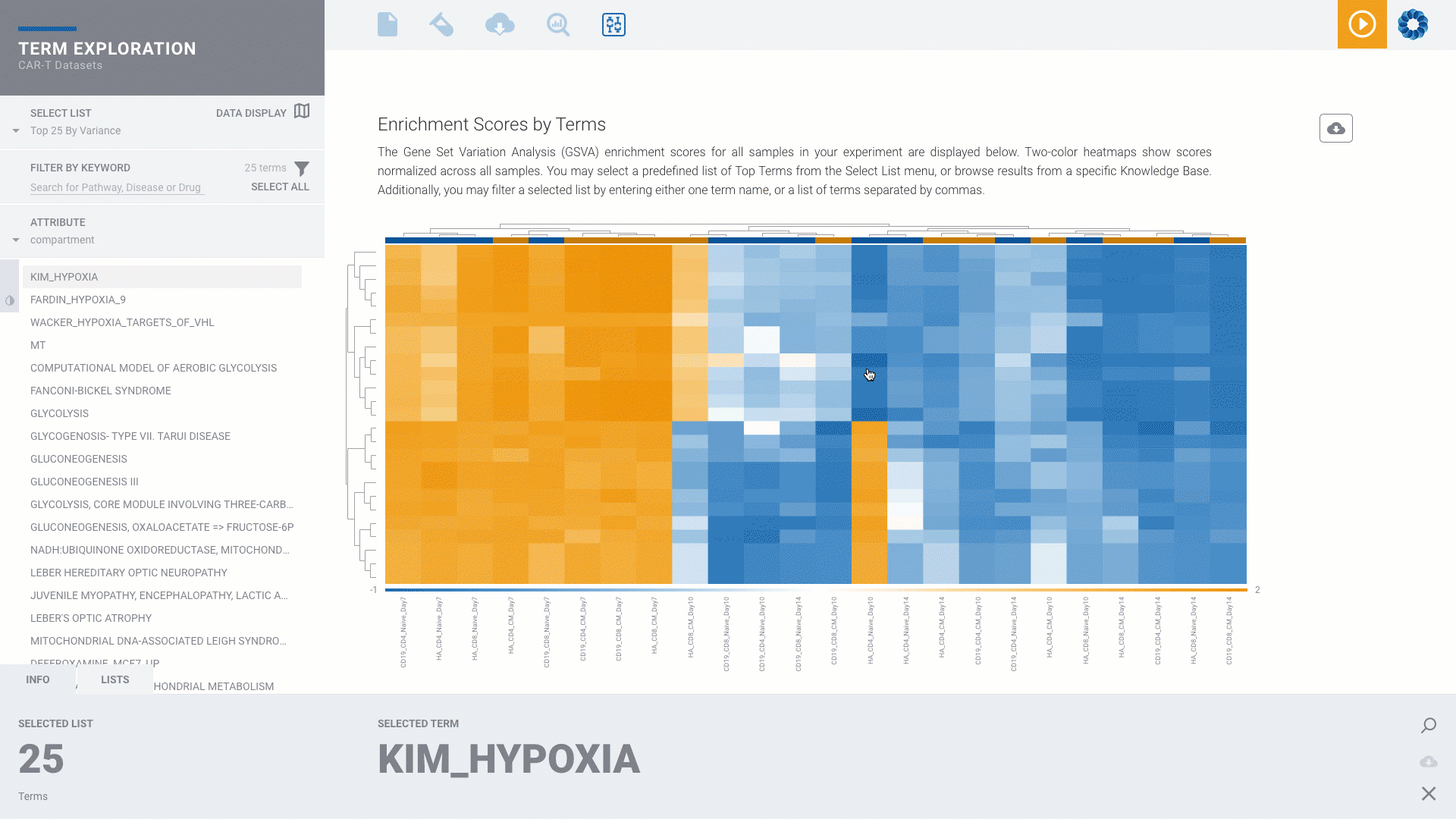 Gene Set Variation Analysis (GSVA) estimates the variation of pathway activity over a sample population in an unsupervised manner and determines the sample-wise enrichment scores as a function of genes inside and outside of the gene set in comparison to the background. Every sample is calculated independently enabling exploration of significant terms across samples and is well suited for pathway-centric models, such as pathway activity identification or survival prediction.

This is just the beginning. We will be releasing additional Term Exploration features in the coming week. Please share your feedback to inspire@rosalind.bio and let us know what you think!
Related Posts